Laser Systems have been working with international clients to deliver recognised UK qualifications across the world.
One of our Directors, Vivette Eaton, was recently a chosen speaker on the education expert panel as part of the CIIE launch and education retreat on the QE2 in Dubai.
Our staff team consists of I.T. specialists, educators, assessors, and IQAs. We have a wealth of knowledge when it comes to compliance, teaching, learning, and assessment.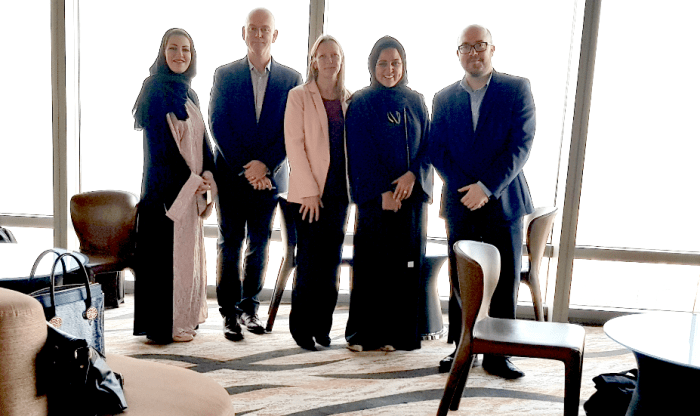 Laser Systems Director, Vivette, with Tim Dawkins, International Business Development Executive,
Mike Potts from CACHE, and Samia Kazi, COO of Arabian Child.